Best Dog Training Collars
Best Training Collars For Your Dog
Training a dog doesn't have to be challenging. There is a range of different dog training collars that can help you streamline the process of correcting bad behaviors. If you're searching for an affordable and effective tool to help you train your furry friend, a dog training collar is a perfect solution.
With so many dog training collars currently available on the market, it's essential to choose a product that is safe, effective, reliable, and capable of helping you train your dog. While pet owners have various preferences and budgets, there's certain to be a suitable option on our best dog training collars list. Let's explore our top choices in more detail.
1. Petrainer 998DBB – Best Overall Value Dog Training Collar
In our opinion, the dog training collar that reigns supreme is the Petrainer 998DBB. This excellent training collar comes packed with features and customizations that make it suitable for almost any dog. Whether you're searching for a dog training collar to correct minor behavioral issues or a powerful training collar to help you train a large, poorly behaved dog, this collar is an excellent option.
While there are more premium dog training collars available on the market, this is an excellent choice if you're looking for a high-quality collar that won't break the bank. Owners of this collar use it for various purposes: reducing barking, obedience, walking, etc.
Training modes on this collar are incredibly flexible. You can choose between static shock, light, beep, and vibration. Additionally, you can customize the shock using 100 different levels of intensity. Whether you're trying to tame an aggressive dog or fix minor behavioral issues, this has the resources you need to get the job done.
The Petrainer 998DBB is waterproof and has a range of up 330 yards. If you're looking to train your dog in a large outdoor space, this has plenty of range for you to remain in constant contact with your pet.
This product includes two separate collars, so it's excellent if you want a backup option or if you have two pets. The collar is easily adjustable and has a silicon design that won't irritate your dog's neck. If you want your dog to remain comfortable when you're walking or performing training sessions, this Petrainer option is excellent.
Petrainer, the manufacturer of this training collar, has a successful track record producing high-quality pet products for their loyal customer base. The company is based in Australia but distributes a range of training collars to customers throughout the world. The product comes with a three-year warranty, so you can rest assured that the manufacturer believes in the longevity of this collar.
Pros
The product comes with two collars.
There are four different settings and 100 levels of intensity.
The receiver is waterproof.
The collar has up to 330 yards of range.
The collar is adjustable – great for small, medium, and large pets.
You can recharge the collar.
The Petrainer 998DBB comes with a three-year warranty (after registration).
Cons
It doesn't include GPS.
The range isn't as long as some premium options on our list.
2. PATPET Dog Training Collar – Best Budget Dog Training Collars
If you're searching for a dog training collar that offers excellent value, it's hard to go wrong with this PATPET Dog Training Collar. While this is the most affordable option on our list, it doesn't sacrifice quality for the price. You still have access to a range of training modes, long battery life, multiple training channels, etc.
The three different types of training modes available include buzzer, vibration, and shock. While many dog training collars on the market have intensity levels that range from 1 to 100, this particular model focuses on smaller intervals and has 16 different intensity levels available. While this seems inferior to other models, it makes finding the right intensity level much easier.
One of our favorite features included in this dog training collar is the battery life. You won't have to change the batteries in the collar often, as they can last up to 30 days. The only downside is that there is no option to recharge the batteries, so you will need to purchase new batteries once per month (if you're using the collar frequently).
The remote offers around 1,000 ft of range, but this is only if you're using the receiver outdoors. While this isn't as much range as you find with premium dog training collars, it's plenty for standard dog training activities and walks.
While this PATPET collar isn't fully waterproof, the receiver has enough protection to withstand rainfall. Make sure not to use this dog collar if your pet is planning on swimming in a pool, river, or ocean.
PATPET is a company dedicated to producing high-quality dog training collars. As a firm that is solely dedicated to training collars, you can rest assured that PATPET is an excellent choice if you're looking for a reliable product.
Pros
It comes at an extremely affordable price point.
There's long battery life – up to 30 days.
Benefit from up to 330 yards of range (outdoors).
There are three available training modes.
You can train two dogs at the same time (different channels).
There are 16 different intensity levels available.
Cons
Limited features when compared to premium options on the market.
Only offers "rainproof" benefits – it's not fully waterproof.
3. Dogtra Pathfinder – Best GPS Dog Training Collar
If you're searching for the best GPS dog training collar on the market, it's time to consider the Dogtra Pathfinder. This is an excellent dog training collar for pet owners who need long-range training or suitable features for hunting dog training. This dog training collar couples with a smartphone app that gives you complete control of your dog's location.
The smartphone app for the Dogtra Pathfinder comes loaded with free maps and a host of premium features. You can track your dog up to nine miles away from your location, and the app provides a constant location update every two seconds. Additionally, you can map out a geofence that will automatically contain your dog within a specific area – great for training hunting dogs in confined spaces.
In addition to free maps, owners of this dog collar can take the maps "offline." This is an excellent feature if you're planning on training a hunting dog in the wilderness.
In terms of correcting bad behavior, there are 100 different correction levels available on this app, making it easy to find an intensity level suitable for your dog and its behavioral issues.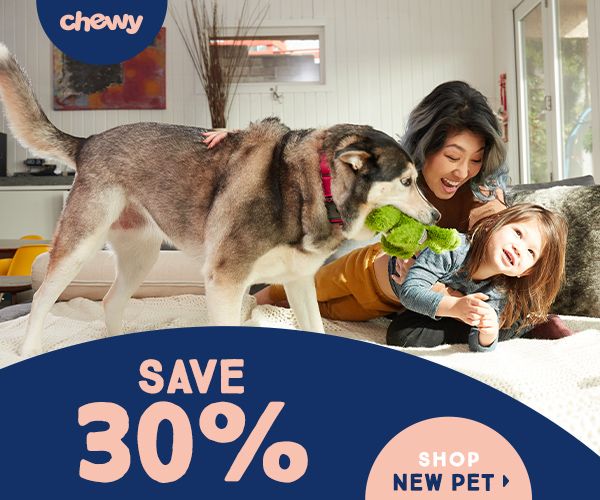 Keep in mind that this collar is only suitable for dogs that weigh more than 35 lbs. Don't purchase this dog training collar if you have a small pet.
Dogtra is a long-time producer of high-quality training collars. The company has more than three decades of experience providing premium equipment to individuals that take dog training seriously – their products are trusted by K-9 officers and other professional dog trainers. You can rest assured that this is one of the industry's most advanced manufacturers.
Pros
Free satellite maps that can link to your smartphone.
It includes up to nine miles of range.
Rapid GPS update rate.
Create custom geofence alerts to track your pet.
Suitable for training hunting dogs.
There are up to 100 different "correction" intensity levels.
Use a central control and tracking system for up to 21 dogs.
Cons
Much more expensive than other options on the market.
Excess features that aren't necessary for basic training exercises.
The remote is basic when not coupled with the smartphone app.
4. Educator E-Collar Remote Dog Training Collar – Best Long Range Dog Collar
If you need a long-range collar, but you don't want to pay for an advanced GPS system, this Educator E-Collar Remote Dog Training Collar is an excellent option. It provides up to ¾ of a mile of range without the need for smartphone technology or other additional features. While this is undoubtedly more expensive than the entry-level options on our list, it doesn't carry the same price tag as high-end GPS training collars.
Users have access to 100 different stimulation levels, along with a boost stimulation setting. While this provides plenty of power for correcting negative behavior, the collar is known for producing sensations that are not sharp, making it a good option for sensitive dogs.
If you have more than one dog, you can also purchase this same product with two dog collars. Users can operate multiple channels simultaneously, so it's easy to train both pets without needing a separate system.
You won't need to constantly purchase new batteries for this collar since the batteries are rechargeable. The only downside is that the rechargeable batteries only last up to two hours, which won't be suitable for long training sessions, hikes, or hunting dog training.
E-Collar Technologies is the company that manufactures this long-range dog collar. The company is based in the United States and manufactures its collars domestically. A two-year warranty backs this particular collar.
Pros
It offers an excellent range – up to ¾ of a mile.
The remote is a convenient shape that fits easily in the palm of your hand.
Made in the USA.
It includes 100 different stimulation levels.
You can recharge the collar's batteries.
Works well with both small and big dogs (must be larger than 5 lbs.)
It comes with a two-year warranty from the manufacturer.
Cons
The batteries only last a maximum of two hours.
The collar doesn't come with GPS or other advanced features.
The price is significantly higher than most entry-level training collars.
5. PetSpy P620 - Another Best Waterproof Dog Training Collar
While there are other waterproof dog training collars on our list, this is one of the best options if you're searching for an affordable alternative to premium training collars. This PetSpy P620 is a durable collar that offers excellent range, three training modes, and a reasonable price tag.
While its waterproof features make this product an attractive option for many dog owners, the PetSpy P620's range of more than 650 yards makes it one of the best long-distance options on our product list.
Owners of this dog training collar have access to three separate training modes: beep, vibration, and electric shock. You can choose between 16 intensity levels depending on the type of training session you're conducting.
One of our favorite features included in this PetSpy product is the lifetime warranty. If your dog training collar stops working, PetSpy will replace the product – it's always a good sign when a manufacturer is willing to back its product with a lifetime warranty.
For pet owners that are new to dog training collars, PetSpy offers a range of excellent resources that will help you get the most from their products. Owners of this dog training collar will have access to an in-depth e-book that offers instructional information and other details that will help improve the dog collar's functionality and view a host of unique instructional videos.
PetSpy is an e-collar manufacturer with considerable experience creating training collars for their customers. The Florida-based company has grown rapidly since it started selling its premium products in 2015.
Pros
It's a waterproof dog collar that's suitable for a range of conditions.
Three available training modes.
It offers up to 650 yards of signal range.
It includes a lifetime warranty (product replacement).
Access to an extensive training guide (e-book).
Rechargeable batteries.
Affordable price tag.
Cons
Relatively basic feature list.
There are no premium GPS options or mobile app.
Choosing the best dog training collar for your pet is critical if you want to speed up the training process. By sourcing a collar that offers range, multiple training modes, and other premium features, you can rest assured that your next training session will yield better results.
While the best dog training collars for your pet will depend on your budget, preferences, and needs, there are plenty of excellent options available on our list.