Featured image by © bigstockphoto.com / graphicphoto
So you just got your puppy and need to come up with a name. Something that describes your dog's appearance and personality. Something that's catchy and easy to remember. When the choice is not obvious, try to wait a few days and observe your dog until you can finally say "He looks like a…"
Keep in mind that you will be using your dog's name quite often for the next 10 years, give or take, so pick a name that you like. Sometimes, children will pick a name they are excited about, only to change their mind later on. Additionally, consider that dogs typically respond better to short one or two syllable names like Spike or Muffin or the classic, Fido.
Naming a puppy is a fun activity for the whole family. Take up a vote and let the democratic process work. Be adventurous, or choose a name based on the ethnic background of your dog. For instance, Hans is a great name for a German Shepard. You could also suggest your favorite food, drink, or heck, even a stock in your portfolio. I heard of someone who named their dog Taser.
We hope you like our "best of" list. Rather than just list endless amounts of random names, we have chosen the best dog names beginning with each letter. Its hard to stay mad at a dog named Cupcake!

A

Abby
Abel
Ace
Action
Affinity
Akira
Aldo
Alexia
Alfie
Alice
Alpha
Alpine
Amaretto
Amazon
Amber
Amigo
Amos
Anastasia
Anaconda
Andora
Angel
Angus
Animal
Annie
Apache
Apollo
Apple
April
Archie
Ares
Argos
Arlo
Arnie
Arrow
Ash
Aspen
Astro
Athena
Atlas
Atom
Atticus
August
Aurora
Austin
Autumn
Ava
Avanti
Avis
Axel
Azul
B
Baba
Babette
Babs
Baby
Bailey
Bali
Baller
Bambam
Bambi
Bandit
Banjo
Barney
Basil
Bass
Baxter
Bear
Becky
Bee
Bella
Bellboy
Bello
Beluga
Ben
Bentley
Beta
Bigfoot
Bijou
Bindi
Bintang
Biscuit
Bishop
Blackie
Blanche
Blaze
Blondie
Bo
Bonny
Booboo
Boris
Bridget
Bronco
Bubba
Bubbles
Buddy
Buffy
Bundy
Buster
Breeze
Brittany
Bruiser
Bruno
Buddy
Bugsy
Bungie
Buttercup
Buzz
Byte
C
C.C
Cabernet
Caboose
Cadi
Caesar
Cagney
Cairo
Cajun
Calamity
Calico
Callie
Calloway
Calvin
Calypso
Camelot
Caramel
Caramello
Cargo
Caribou
Carley
Carmel
Carolina
Cashmere
Casino
Casey
Casper
Chacha
Chalet
Champagne
Charlie
Chelsea
Chewey
Chica
Chico
Chilli
Chip
Chloe
Chutney
Cleo
Cloud
Clover
Clyde
Coal
Coco
Cody
Cola
Colby
Colt
Comet
Cookie
Cooper
Coral
Crooner
Crystal
Cuddles
Cupcake
Cupid
Curry
Cypress
D
Dachs
Daisy
Dakota
Dali
Dallas
Danny
Danu
Daphne
Danube
Daria
Darius
Darth
Dash
Dave
Dawn
Daze
Delilah
Delta
Derby
Desmond
Deuce
Diablo
Diago
Diamond
Didi
Diesel
Digby
Digger
Dingo
Diva
Dizzy
Dodger
Dodo
Dog
Dot
Dotti
Dozy
Dugong
Duchess
Duke
E
Eagle
Ebony
Echo
Eclair
Edison
Eddie
Eiffel
Einstein
Elf
Ellie
Elmo
Elroy
Elvira
Elvis
Ember
Emerald
Emma
Emerson
Emily
Enchilada
Energizer
Enzo
Epcot
Epic
Epstein
Equity
Eric
Erkle
Errol
Espresso
Esprit
Eureka
Europa
Eva
Ewok
Excalibur
Exeter
F
Fable
Faith
Falafel
Falcon
Fantasia
Farah
Fatty
Felix
Ferrero
Fidget
Fido
Fiesta
Fifi
Figo
Fiji
Fizz
Flash
Fleur
Flint
Flipper
Flint
Flirt
Floppy
Flower
Floyd
Fluffy
Fondue
Fonzi
Foxy
Fortune
Foxy
Frankie
Frazier
Freckles
Freddy
Frisky
Fritz
Frosty
Fuchsia
Fudge
Funk
Funny
Furball
Fury
Fuzzy
G

Gabby
Gambit
Garbo
Gary
Gator
Gatsby
Gecko
Gemini
Gemma
Genie
Georgie
Gidget
Gigi
Gigolo
Gina
Ginger
Girl
Girlfriend
Giselle
Gizmo
Gnome
Godzilla
Goku
Goldie
Gordon
Grace
Greta
Grey
Griffin
Groucho
Grover
Grumpy
Grunt
Gucci
Guido
Gumdrop
Gunner
Guru
Gus
Guy
Gypsy
H
Hadley
Haile
Hal
Ham
Hamilton
Hamlet
Handsome
Hank
Happy
Harley
Harmony
Harper
Harry
Harvey
Hawkeye
Hazel
Heathcliff
Heaven
Hector
Hendrix
Henry
Hercules
Hero
Hippo
Hobo
Holly
Homer
Honey
Hooch
Hoover
Hope
Hot
Houdini
Howler
Hudson
Hugo
Humphrey
Hunter
Huxley
Hyde
I
Iago
Icarus
Ice
Icon
Ida
Idaho
Iggy
Igloo
Ignatius
Igor
Ike
Inca
India
Indiana
Indy
Intrepid
Iota
Isabella
Ishta
Isis
Itchy
Ives
Ivy
Izzy
J
J.R.
Jackie
Jade
Jagger
Jake
Jarvis
Jasper
Jasmine
Java
Jazz
Jed
Jeda
Jelly
Jet
Jekyll
Jerky
Jersey
Jesse
Jessie
Jester
Jet
Jetta
Jezebel
Jimbo
Jingles
Joker
Jojo
Joy
Judge
Juice
Juliet
Julius
Jumbo
June
Junior
Juno
L
Lacey
Laddie
Lady
Ladybird
Ladybug
Lambo
Lancelot
Large
Larissa
Larry
Lassie
Laszlo
Latte
Laverne
Layla
Leah
Lee
Lefty
Legend
Lego
Legs
Lenny
Leo
Lexi
Lilly
Link
Linus
Loco
Loki
Lola
Lucky
Lucy
Luna
Lyra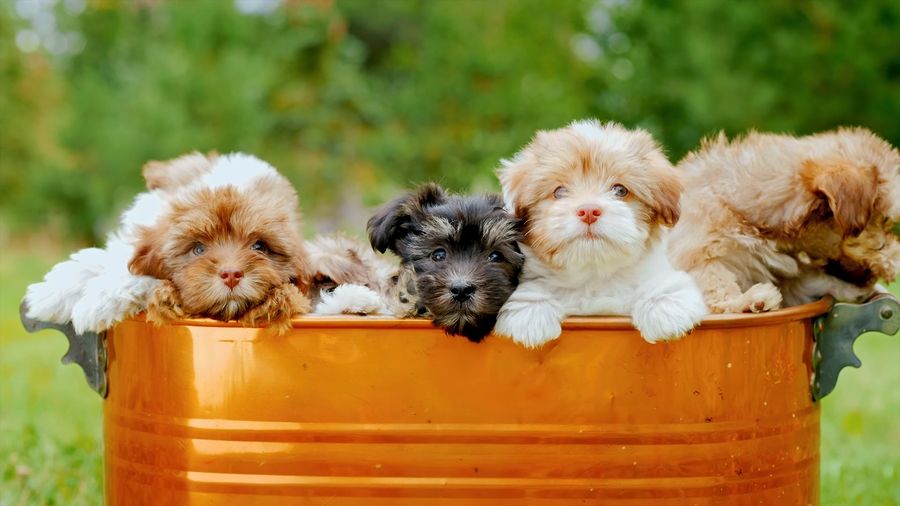 M
Mac
Macca
Macho
Maestro
Maggie
Magic
Magna
Magnet
Magnolia
Magnum
Major
Mambo
Mandy
Maple
Marble
Marley
Marmalade
Martini
Marty
Matilda
Mattie
Maui
Maverick
Max
Maxie
Maxwell
May
Maya
Meatball
Medusa
Mel
Mellow
Melody
Mia
Mika
Miles
Milo
Minnie
Missy
Misty
Mo
Monet
Mojo
Molly
Monty
Moo
Mozart
Muffin
Murphy
Mustang
N
Nacho
Nala
Nana
Nana
Nancy
Nanu
Naomi
Napoleon
Nap
Nasdaq
Natalie
Natasha
Navajo
Navigator
Ned
Neil
Nellie
Nelson
Nemo
Nero
Newt
Newton
Nibbles
Nicky
Nina
Ninja
Nitrous
Noah
Noel
Nogi
Nola
Nomad
Noodles
Noro
North
Nudge
Nugget
Nutmeg
Nymph
O
Oakley
Oberon
Obi
Obsession
Odelia
Odessa
Odie
Odyssey
Officer
Ohio
Olive
Oliver
Olivia
Olympia
Omar
Omega
Onslow
Onyx
Opal
Ophelia
Opium
Optus
Opus
Orange
Orbit
Oreo
Oriana
Orion
Oro
Orson
Orwell
Oscar
Otis
Otto
Outlaw
Ox
Ozone
Ozzie
P
Paco
Paddy
Paisley
Pal
Panache
Panama
Pancake
Pancho
Panda
Pandora
Pansy
Papillon
Paprika
Paris
Patch
Pate
Patsy
Paws
Peabody
Peaches
Peanut
Pearl
Pebbles
Peewee
Penn
Pepe
Pepper
Percy
Peso
Petra
Pheonix
Picasso
Piccolo
Pinky
Piper
Pippi
Pistol
Pixel
Pixie
Plato
Pluto
Poco
Pollo
Polly
Polo
Pop
Popeye
Portia
Presto
Primo
Prince
Princess
Pumpkin
Punk
Pygmy
Q
Quack
Quartz
Quasar
Queen
Quenton
Quickpick
Quicksilver
Quiche
Quicky
Quincy
Quinn
Quito
R
Radar
Rage
Rags
Ragu
Rajah
Ralph
Rambo
Ranger
Rascal
Rasta
Rastus
Raya
Razor
Rebel
Reebok
Renegade
Reno
Reuben
Rhea
Ricky
Rico
Ricotta
Rider
Riffraff
Ringo
Rio
Ripley
River
Rizzo
Rocco
Rocky
Rojo
Rolo
Roma
Romeo
Ronin
Roo
Rookie
Rooster
Roscoe
Rosey
Rover
Roxi
Royal
Ruby
Rufus
Rugrat
Runt
Rusty
S
Sadie
Sage
Salsa
Sam
Samantha
Sammy
Samson
Sandy
Sangria
Santa
Santini
Sarge
Sasha
Sashimi
Sassy
Savoy
Scarlet
Schooner
Scooby
Scooter
Scout
Scrooge
Scuba
Seuss
Seymour
Shadow
Shah
Shamrock
Shanga
Sheba
Sheik
Shelley
Shep
Sheriff
Sherlock
Sherwood
Shiitake
Shiloh
Shooter
Sidney
Silas
Silky
Simba
Sinatra
Sinbad
Sissy
Skipper
Skippy
Skittles
Sky
Slate
Sly
Smokey
Snap
Snickers
Snoopy
Snorter
Snow
Socks
Solo
Sonata
Sonic
Sophia
Sorbet
Spam
Sparky
Spencer
Spicy
Spike
Spock
Sport
Spot
Sprite
Spud
Star
Stoli
Storm
Strudel
Suki
Sultan
Sumo
Sunny
Sunshine
T
Taboo
Taffy
Tahiti
Taj
Tamo
Tang
Tango
Tapioca
Tara
Taro
Tarzan
Taser
Tasha
Tater
Tattoo
Taxi
Taz
Tess
Tetra
Tex
Thai
Tiara
Tiktoc
Ting
Tinker
Tinsel
Tiny
Tipsy
Titan
Tito
Toby
Tofu
Tom
Tonka
Tonto
Tootsie
Top Dog
Topaz
Tornado
Toro
Tramp
Treat
Trek
Trex
Trilogy
Trixie
Troy
Truffles
Truman
Tsunami
Tucker
Tuff
Tulip
Turner
Tutu
Twinkie
Twister
Twizzler
Tyra
U
Ulysses
Umberto
Umbra
Uncle
Unicorn
Unix
Unni
Urchin
Urma
Ursula
Utopia
V
Vagabond
Valentine
Valentino
Vamp
Vandal
Vanilla
Vegas
Veggie
Velcro
Velvet
Venti
Venus
Veronica
Vicky
Vienna
Vincent
Vinny
Violet
Visa
Viva
W
Waddles
Waffles
Waldo
Wally
Walrus
Walton
Wanda
Warrior
Wasabe
Wendy
Whiskey
Whisper
Whoopie
Wiggles
Wiki
Wilbur
Willow
Wilson
Windy
Wink
Winslow
Winston
Wisdom
Wizard
Wolf
Wolfgang
Woody
Wrangler
Wyatt
X
Xanadu
Xander
Xavier
Xena
Xenia
Xerox
Xerxes
Xylo
Y
Yack
Yani
Yanik
Yanna
Yaya
Yoda
Yogi
Yoko
Yolo
York
Yoshi
Yoyo
Yuki
Yukon
Yuppi
Yuri
Z
Zac
Zane
Zara
Zebu
Zeke
Zelda
Zen
Zena
Zepp
Zeppo
Zero
Zeus
Ziggy
Zippy
Zodiac
Zoe
Zoe
Zoltan
Zorro
Zuko
Zulu
Zulu
Zuri